Odense IoT Elektronik Messe - Odense - E-20 -2020 Herning 2019



Odense Elektronikmesse Udstilling

Wedecon Electronics Design


kan naturligvis træffes på


Odense Elektronik messe September 2020





----------------------


Meet

Wedecon Electronic Design in Odense on the Electronic Trade Fair
E-20 01 September 2020

Elektronik Prototype Udvikling






------------------------------------------------------------------------------------------

Seneste nyt :
Selvfølgelig træffes nu også
Elektronik Messen E20 - 2020 i Odense

Meet
Wedecon Electronic Design in Odense on the
Electronic Trade Fair E-20
01 September 2020
_________________________________________________________


Meet Wedecon Electronics Design -

Custom-made skræddersyet kundeilpasset
IoT elektronik udvikling ...


WedeCon Design tilbyder effektiv elektronik prototype udvikling og elektronik produkt udvikling bl.a til til virksomheder og iværksættere over hele landet.
Vores kompetencer ligger i produktmodning, design og elektronikudvikling samt produktion af din ide eller produkt. Startende med ide fasen til masse produktionen.
Kontakt os , for at arrangere et kort møde på elektronik messen Odense 2020
... evt. for at snakke om jeres næste elektronik udviklings projekt , hvor vi helt bestemt kan hjælpe



Store og Små udviklings opgaver løses hurtigt og effektivt enten på jeres udviklings lab. og evt. sammen med jeres Team eller på vores eget udviklings lab.



- Nyudvikling, - Produktmodning, - Kostreduktion,- Sparring, - Produktion,- skræddersyet kundetilpasset elektronikudvikling etc.



Mange elektronik kontakter (+1000) haves i Kina og Asien ... samt samarbejds erfaring med kinesiske udviklings teams haves , også lokalt R&D udvikling og representation i Shenzhen Bao'an området , Kina ( stor rejse erfaring )

-

Freelance eller konsulent opgaver i en kortere eller længere periode er også muligt.




+35 års elektronik udviklings erfaring haves bl.a fra Motorola & Schneider Electric /LK .




Altid er et kort møde over en kop kaffe muligt i Odense eller bagefter på jeres kontor :-)
.(selvfølgelig også altid inden messen )



-

Ring eller skriv gerne helst nu eller senest et par dage før messen for at arrangere, eller ring direkte under ElektronikMessen til os



Ser frem til at møde jer



Velkommen til at besøge vores hjemme side c22.dk .
www.c22.dk

samt GSM Kontrol SMS Alarm custom-made

Se evt også Elektronik Projekt Listen for en ultra kort smagsprøve


Other electronics projects on R&D Projects.
--

Releated project Pages :
1) Bluetooth Tracking Beacon Module R&D Development


2)

Zigbee
Module R&D Development

3) Telematics modem & Tracking Module R&D Development

4) Wireless Control Module -Wifi- 868Mhz- 433Mhz R&D


Development

5) Two Way Radio System Accessories Development

Se mere Her




SkypeID : wbl.se


Chinese QQ: 2870194814


Chinese Wechat online : Wedecon


Email :
wedecon@wb-net.dk



CVR - Taxnumber : DK-31715490

Contact online
WedeCon på Facebook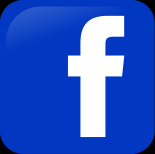 Now +75.000 members in our Groups Connected Home Networking .-Linkedin
Linkedin :
Wireless technologies in the Connected Home
Linkedin

:
Near Field Communications (NFC) in the Connected Home
Linkedin

:
IoT & M2M Technologies Smart Home
Online contact form
sitemap



registrering registrering registrering registrering registrering google Connected Home Networking

Elektronik messe 2020 elektronikmesse



All trademarks and logos belong to their respective owners.
-- All rights reserved.


TAGS : WedeCon Electronics Design på Elektronikmesse
E20
2020 - Odense Elektronik messen -
registrering ,
Elektronik messe odense -udstilling Elektronikmessen 2018- Odense - - Odense Elektronik messe -
Odense 2018 Elektronik messe
Odense E18 Odense Congress Centerr.

TAGS : WedeCon Electronics Design på Elektronikmesse
E18
2018 - E-16 Odense Elektronik messen 2018-
registrering ,
E-18 Elektronik messe 2018 - E18 odense -udstilling Elektronikmessen 2018- Odense E-18 - - Odense Elektronik messe E20 2020 -
Odense 2018 Elektronik messe E.18
Odense E18 Odense Congress Center
Copyright 2018- WedeCon Design CVR
DK-31715490
Mobile :
+45-22 530 35
Email :
wedecon@wb-net.dk