Customized Breakout Boards - Break out boards- SC70-6 SC70-8 Sot23-6 - BlueGateway - Smart Card


Customized Break-Out boards on Sale



WedeCon Design is offering breakout boards

SC70-5
SC70-6
SC70-8
SOT23-5
SOT23-6
SSOP8

to DIP8, Dip16 & Xbee & Smart Card Breakout
All in one Pcb board ...Alt i et PCB board .. DIP footprint compatible








Figure1 :




Model 22AFG5-K




Figure 2




Figure 3

click pictures to enlarge

Sælges minimum 25 stk af gangen ... Minimum Sales : 25 pcs
PROTOBOARD Terminal Boards SMT FOR SC-70-8/SC-8, MSOP,SOT23,SC-70
PW(TSSOP-8), DGK(MSOP-8), DBV(SOT23-6, SOT23-5 and SOT23-3), DCK(SC70-6 and SC70-5) and DRL(SOT563-6) DIP16 Dip 16 DIP8 DIP 8 breakoutboard break
Kontakt os for at få en nærmere beskrivelse , samt mere kan ses på
www.c22.dk
See below for contact or go to the main page www.c22.dk
Other projects on Electronics Projects.
--
Releated electronics project Pages :
1) Bluetooth Module R&D Development
2) Zigbee
Module R&D Development

3) Automotive Telematics Module R&D Development
SIGFOX - LoRaWAN - LoRa

4) Wireless GSM Control Module R&D Development
5) Two Way Radio System Custom Accessories
Development
WedeCon Design




Jonstrup Vej 237B




2750 Ballerup.


Denmark.



Mobile : +45-22853035


twoway
SkypeID : wbl.se
China QQ: 2870194814
China Wechat online
Email : wedecon@wb-net.dk




CVR - taxnumber : DK-31715490


Contact
WedeCon on FACEBOOK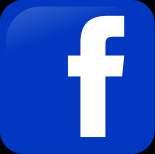 PROTOBOARD Terminal Boards SMT FOR SC-70-8/SC-8, MSOP,SOT23,SC-70
PW(TSSOP-8), DGK(MSOP-8), DBV(SOT23-6, SOT23-5 and SOT23-3), DCK(SC70-6 and SC70-5) and DRL(SOT563-6)
Now +54K members in Connected Home Networking
Linkedin :
Wireless technologies in the Connected Home
Linkedin

:

Near Field Communications (NFC) in the Connected Home
Linkedin

:

IoT & M2M Technologies Smart Home
874fasfsr53


Online contact form
Contact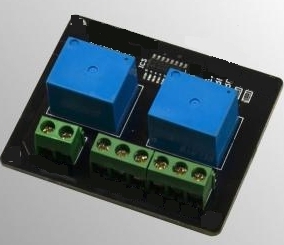 .