CATV distribution on twisted Ethernet Pair cabling ..Customized development & udvikling

... Kundetilpasset Elektronikudvikling


Vi tilbyder
** Skræddersyet CATV på Twisted Pair kabel
elektronikudvikling
** Audio and Video-
signal
på Twisted Pair kabel elektronikudvikling
**
Customised CATV on twisted Ethernet - CAT5 or CAT6 Pair cabling ..electronics R&D development & udvikling ..



**Video signal development on Twisted pair
100meter





------ PAGE content under development -------





CATV on twisted Pair cabling development - Udvikling.


Our Background :
Offering +32 years electronic R&D development experience including +17 years from Motorola R&D LMPS Landmobile development cente

r.


We are Fluent in English, German, and Danish language.
( Basic chinese language knowledge
- also having many china manufactoring contacts, and work experience in China)

-
Kontakt os for at få en nærmere beskrivelse
Production is possible for the Developed prototypes
See below for contact or go to the main page
www.c22.dk
You are welcome to join our

CATV on twisted Pair cabling
Group on Linkedin


Other projects on Projects.
--
Releated project Pages :
1) Bluetooth Module R&D Development
2) Zigbee
Module R&D Development
3) Automotive Telematics Module R&D Development
4) Wireless Control Module R&D Development
5) Two Way Radio Accessories Development


Wedecon Design




Egevænget 7, Taulov




7000 Fredericia.




Denmark.


Mobile : +45 - 22853035

twoway
SkypeID : wbl.se
China QQ: 2870194814
China Wechat online
Email : wedecon@wb-net.dk

CVR / SE tax # : DK-31715490
Contact
i
o
t
s
o
l
u
i o n s
i
o
t
s
o
l
u
i o n s
i
o
t
s
o
l
u
i o n s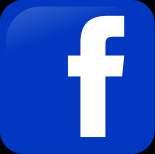 Visit us on FACEBOOK
Now +85.000 members in Connected Home Networking .- Linkedin
Linkedin :
Wireless technologies in the Connected Home
Linkedin

:
Near Field Communications (NFC) in the Connected Home
Linkedin

:
IoT & M2M Technologies Smart Home


KKKKK
63w3e4yttydffftgtrbhw57u8


Online contact form

All trademarks and logos belong to their respective owners. - All rights reserved.
.