lte cat m1 nb-iot

Telematics Automotive R&D Electronics
Customized Fleetmangement R&D Development -

Kundetilpasset SIGFOX - Flådestyring Elektronik Udvikling & produktion -
WedeCon Design tilbyder effektiv elektronik ioT produkt udvikling og
elektronik prototype udvikling


samt masse produktion bl.a til virksomheder og iværksættere over hele landet .. mere information på www.c22.dk/info
Hardware & Software Electronics Development - lte GSM- GPRS - Ecall - Bluetooth - SIGFOX - LoRaWAN - lte M nb-IoT -

Development of complete customized Telematics lte ioT Automotive Fleetmanagement Telematics tracking solutions.
& production..

- from the tracking unit to end-user interface in cloud - tracetool
we are fluent in English, Deutsch, and Dansk

x-----------------------------------------------------x
Elektronik Udvikling af Kundetilpassede Telematics
ioT gsm gps nb-iot Flådestyrings system løsnininger & produktion
Parcel delivery services

Approved for Food distribution - EU EN12830

Technical services​

FleetManagement. Flådestyring


Complete GPS GNSS tracking solutions

LTE cat m1 NB-ioT automotive doorlock system
LTE-M ioT Solutions - Flådestyring - Dansk Udvikling


We are offering custom Automotive Telematics R&D Electronic Development - Flådestyring Elektronik Udvikling
.
Also in connection with Wireless , ioT, m2m, LTE-M GSM , GPRS, GPS, Zigbee, IPCU interfaces,
OBDII
and Bluetooth 5.0 and BLE - eCall - SIGFOX - LoRaWAN


for more information see
www.c22.dk/info

NEWS:

NB-ioT LTE Telematics Development :


New customized Automotive Telematics Fleet management product introduced.for customer ..




Allready 3000 pcs manufactored and working online ..





Telematics Fleet management module with nb-iot & 2G egprs fall-back

.

More iot products on

http://iot-solutions.c22.dk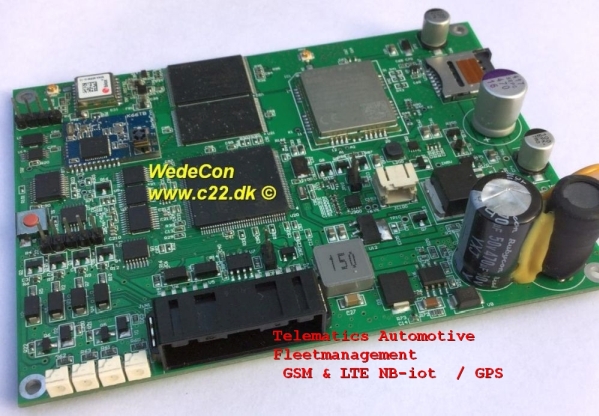 i
o
t
s
o
l
u
i o n s
i
o
t
s
o
l
u
i o n s
i
o
t
s
o
l
u
i o n s
Building a strong customised Automotive ioT Telematics Platform. -- Flådestyring
eCall solutions - SIGFOX solutions -
- also customized modules
- also customised skræddersyet elektronikudvikling
Mobile Telematics Automotive module development.
- eCall - SIGFOX .
-----------------------------------
- R&D Electronics Developments of Automotive Truck Harsh
Environment modules-
- R&D Temperature range from -40 degress to +125 degress
- IP65 waterproof modules
- ESD & EMC Truck Harsh Environment Developments
- Power supply requirements
for Wide input voltage range

- Custom +5V to +36V DC power input options
-
IPCU / W-bus customised Interface and converter
- GSM -
OBDII OBD-II - adapter Gateway
- Customised mechanical enclousures
- Automotive Directive certification and R&D - CE
- Automotive BlueGateway - Bluetooth Gateway
- CE /
Radio Equipment Directive and (RED) 2014/53/EU Certificate
Quectel M95,
Quectel M66,
Quectel MC60,
Quad Band GSM - ecall

Quectel UG95, UG96, Fibocom G510, SimCom900, SimCom800 , IPCU interface
SIMCARD, Standard Simcard, Micro Simcard, Nano Simcard


Bluetooth Beacon development nRF52810 nRF51822 nRF52832 nRF5284
0 nRF5340



Bluetooth Wireless Custom-made BLE Electronics Bluetooth Module Developments -




Skræddersyet kundetilpasset Elektronikudvikling - Elektronikentwicklung -


RFID Bluetooth Asset Management Tracking - Bluetooth Mesh - BlueGateways

Automative power supply R&D Development - ecall - SIGFOX





Solar Cell Powersupply Development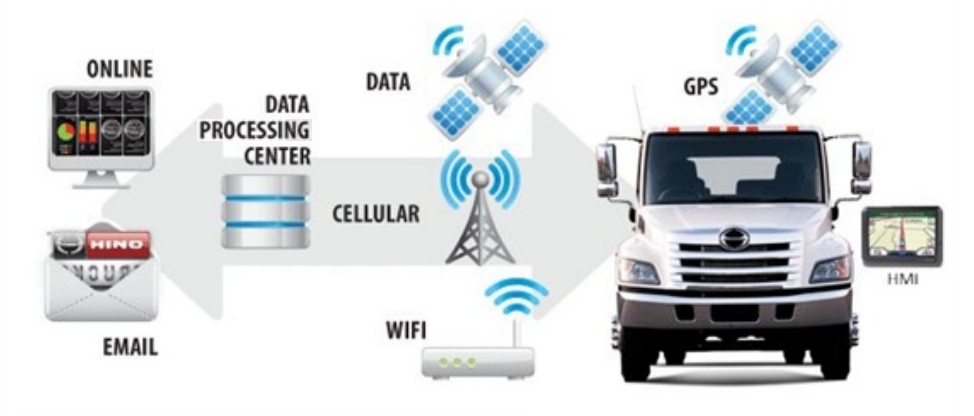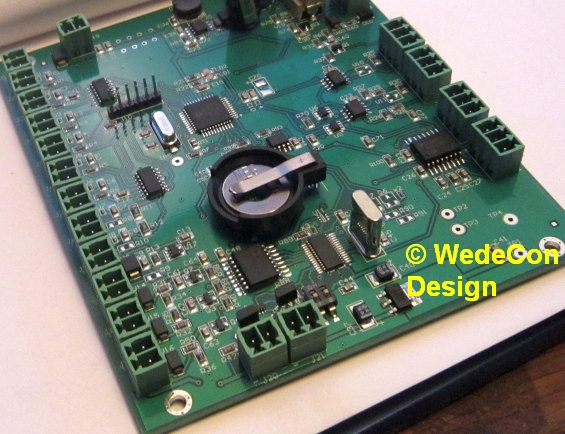 IPCU / W-Bus customised Interface and converter
-

OBDII OBD-II - GSM adapter Gateway









Our Background :
Offering +35 years electronic R&D development experience including +18 years from Motorola R&D development center.


We are Fluent in English, German, and Danish language.
( Basic chinese
language
knowledge - office in China
- having many china manufactoring contacts, and work experience in China)
See more below for contact or go to the main page
www.c22.dk



WedeCon Design tilbyder custom designet elektronik produkt udvikling af Telematics elektronik løsninger



Mulighed for masse produktion af det udviklede modul
Kontakt os for at få en nærmere beskrivelse


for more information see
www.c22.dk/info

Other projects on Projects
--

Releated project Pages :
1)

Bluetooth Beacon Module R&D Development
2)

Zigbee
Module R&D Development


3) Automotive Telematics Module R&D Development
4) Wireless Control Module R&D Development
5) Two Way Radio Accessories Development


see more here
--
WedeCon Design




Egevænget 7, Taulov




7000 Frederica.


Denmark. - Danmark

Phone :
+45- 22 85 30 35

twoway
SkypeID : wbl.se (24 hour online)
China QQ: 2870194814
China Wechat online : wedecon
Email : wedecon@wb-net.dk





CVR - taxnumber : DK-31715490


Contact online
Visit WedeCon Electronics on FaceBook
Now +92.000 members in Connected Home Networking .-Linkedin
Linkedin :
Wireless technologies in the Connected Home
Linkedin

:
Near Field Communications (NFC) in the Connected Home
Linkedin

:
LTE ioT & M2M Technologies Smart Home


KKKKK

All trademarks and logos belong to their respective owners. - All rights reserved.

55sdrgfophkjuwewg34tgte76


Online contact form

Published c22 october 2013 updated 2024 - eCall - SIGFOX DANMARK