ElektronikUdvikling 2022



Dansk Effektiv Kunde-tilpasset
Elektronik produkt Udvikling & Produktion- Innovation
- Mulighed for Produktion i Kina ...og Danmark ..



We are fluent in German, English & Danish







New Products : Customized Automotive
BluetoothGateway IoT Beacon Gateway....
more
and IoT Solutions Automotive
2 more
automotive waterproof ip66 nb-iot modul elektronikudvikling iot-solutions bluetoothGateway
i
o
t
s
o
l
u
i o n s

































Remote wireless system developed & manufactored for Bluechimney ...
Customized Bluetooth , Zigbee or Wifi possible on request
All rights reserved to WedeCon



New electronics customized product from WedeCon Design.
weSENS 1001 -
Handheld wireless NTC temperature probe -
from minus -40° degree temperature -
Approved for food applications .
Up to 8m cable length possible..
Custom colour & NTC value possible





New customized NB-ioT Automotive Telematics Fleet management product introduced.
for customer .. Already 6000 pcs manufactored and working online in cloud ..


Telematics Fleet management module with nb-iot & 2G egprs fall-back.



More advanced iot solutions

here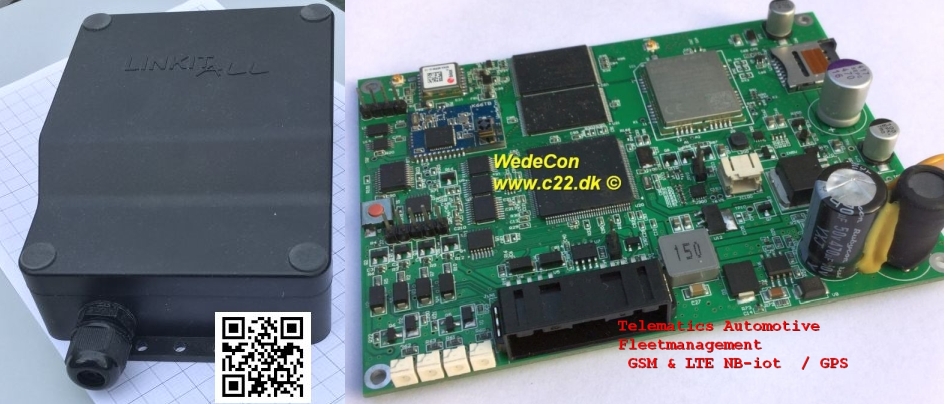 Offering your customized Electronics Product Design on your location in synergy with your R&D Team - or on our own WedeCon R&D lab.
-- Kundetilpasset skræddersyet elektronik udvikling & Produktion
-
Freelance
-

Contacts email or Mobile
+45-22 85 30 35
Customized Bluetooth Tracking iBeacon Beacon nRF51822 nRF52832 nRF52810 nRF52840 CSR1012
November 2021 update..



New in the WedeCon Design Blue Pico Product Range :

WedeCon Design introduces a series of high power long range
Bluetooth 5.2 Beacons


(Bluetooth MESH, location and NFC compatible )



Customized versions and CE & RED certificates possible.
Volume electronics production... More at www.c22.dk/info

** NB-ioT LTE Bluetooth Gateways (with 2G fallback)
** WiFi Bluetooth Gateways
** Ethernet LAN

Bluetooth Gateways
** Automotive

waterproff Truck Bluetooth Gateways


See Gateways








Intelligent Wireless Home Controller

- IHC - Exciting customized project with the names BlueChimney & DraftOptimizer are now launched


with 433Mhz & 868Mhz wireless Remote control . New option for Wifi control on Smartphone App just relased .

WedeCon Design is responsible


for the R&D electronics & mechanical Developments of the Home Controller electronics hardware and the Chinese production








Development of the Bluechimney Smokeless System has been completed



AutomotiveTelematics Controller

- An new project with Automotive Telematics power management module have been completed.


WedeCon Design was responsible




for the R&D electronic & mechanical Development of the

Automotive Telematics power management

electronics hardware and the Chinese production





















Din-Rail mounted GSM / GPS Control SMS NB-ioT




























BlueGateway 433Mhz Gateway to NB-iOT






Customized GSM / GPS Control SMS NB-ioT LoRaWAN



New AutomotiveTelematics test prototype module R&D development with GSM , GRPS , GPS , Bluetooth , 6 axis sensor -

( mobile internet of things )


























3G GSM / GPS data tracking asset management



433Mhz to GSM Gateway developed for the
WasteControl project .. 3G possible

433Mhz to Wi-Fi Gateway developed for the
WasteControl project .. Dual WiFi possible



433Mhz to Bluetooth Gateway



868Mhz Remote datacontrol



















Customized wireless Bluetooth Remote control
433Mhz, 868Mhz, Bluetooth, Zigbee, NB-Iot,






New Product : Smaller than Matchbox sized




Bluetooth 5.0 BLE Wireless Remote Control



New Product : BodyCam - 12 hours recording - GPS - USB








Bluetooth Wireless MESH Control Systems
R&D - Hardware & Software electronics

Bluetooth Wireless Temperature sensor Wifi
6 Channel Automotive OBD Canbus controller RS485 RS232










Automotive K-line OBD2 bus adapter to
RS232 & CAN bus Customized Kundetilpasset






Meet us at for a cup of coffee --
Mød os for en kop kaffe på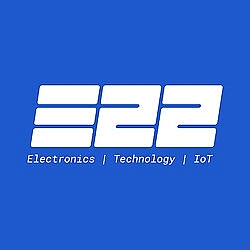 Mød WedeCon / Meet WedeCon
for a cup of hot coffee or two at
Odense E22-E22 Elektronik Messe September 2022

Other projects on R&D Electronic Projects.
--
Releated project Pages :
1) Bluetooth Beacon Customized Module R&D Development


2) Zigbee
Module R&D Development

3) Automotive Telematics Fleetmanagement Module R&D Development

4) Wireless Wifi 433Mhz 868Mhz Control Module R&D Development

5) Two Way Radio custom Accessories Development

6) Arduino custom-made Electronics module development

7) Customized ioT solutions for LoRaWAN ,

Sigfox , NB-Iot, Watertreatment



8) Automotive Bluetooth Mesh Gateway to GSM LTE cat M1 NB2 ioT - waterproof IP66 -GPS tracking

WedeCon Design



Taulov, 7000 Fredericia
Denmark.

Mobile :
+45 - 22 85 30 35

twoway
SkypeID : wbl.se




QQ: 2870194814




weChat : wedecon



Email :

wedecon@wb-net.dk





CVR taxnumber : DK-31715490
WedeCon Company Information
Online Contact
Now +75.000 members in Connected Home Networking .- Linkedin
Linkedin :
Wireless technologies in the Connected Home
Linkedin

:
Near Field Communications (NFC) in the Connected Home
Linkedin

:
IoT & M2M Technologies Smart Home


KKKKK
6555352er6dfy555r5


Online contact form
| | | |
| --- | --- | --- |
| | | |
| | | |
| | | |
All trademarks and logos belong to their respective owners. All rights reserved. - WedeCon Design - 2018