Electronics Projects .... Innovative elektronikløsninger ... Elektronik Projekter - en projekt side


with high focus on the quality -- med høj focus på kvaliteten
.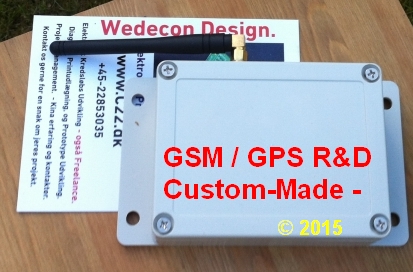 Home

English

Shop

R&D Profile

2018 New Product Contact Wedecon Elektronik-Montage R&D Outsourcing & Production - Produktion Kina - China

Elektroniske R&D udviklings opgaver løses hurtigt og effektivt af WedeCon Design - kundetilpasset skræddersyet

Effektiv Elektronik Produktudvikling

...
herunder elektronik design, test, kravspecifikation og dokumentation - ( kan være med lige fra starten af ide fasen og brainstormings fasen)
- Kostoptimering - Innovative elektronikløsninger -
Kundetilpasset IOS & Android App udvikling i forbindelse med elektronikken. -



Elektronik produkt udviklings support til små iværksætter start-up firmaer , samt kommende iværksættere

Customized electronics modules - prototypeudvikling- kundetilpassede elektronikmoduler. - Produktmodning PTA og support- kostoptimering- softwareudvikling- Hardwarekonsulent

Vi klarer både store & små opgaver - udviklingshus- samt også konsulent support , rådgivning og hjælp til forretnings udvikling ( Business Development )

Også som R&D elektronik Freelance og Konsulent elektronik opgave - kortere eller længere tid ...enten på jeres R&D udviklings lab. i synergi sammen med jeres udviklingsteam , eller på eget kontor R&D lab.
men også lokalt som "on-site location" support i Kina.

Udover R&D elektronik udvikling dækker kompetencerne alle andre typer inden for elektronik..
- bl.a prototypeudvikling samt start-op, produktmodning PTA og hjælp af og til produktion . Desuden også

iværksætter

support

Kontakt os gerne med din ide' eller projekt, og så finder vi hurtigt en fornuftig løsning. - Mobil nummer : +45

- 22 8530 35

-

Online Skype

: wbl.se - Wechat online : Wedecon



We are Fluent in English, German, and Danish language (& Chinese)

.

Electronic R&D

Freelance - Freiberufler











All trademarks and logos belong to their respective owners. - WedeCon Design All rights reserved.





Module tab keywords :




wely670

, wely9960, wely550, K11, SOWE6670#, SOWE6700# WYGSM R311 konsulent Elektronikudvikling, kundetilpasset R&D elektronik udvikling LyreTech development , radio, hardware, hardwareudvikling control, Wifi, LED, module, elektronik udvikling, kicktstarter bluetooth, software automated home beacon, silicon labs canbus, co2, embedded, kundetilpasset freelance,

iværksætter

iværksættere konsulent, green tech, wireless sensorsystem optisk fiber prototype miThings prototyper prevas printudlægning, alibaba , elektronikdesign electronics Arduino Simplicity Studio - LoRaWAN - softwareudvikling kunde tilpasset telematics atmega328P

iværksætter bluechimney EFM8SB2

miThings

ultralyd ultrasonic distance afstand Produkt udvikling draftoptimizer elektronikudviklling bluechimney elektronisk Electronics Manufacturing Service valg. valg 2015 ,

Produktmodning PTA og support- softwareudvikling- Hardwarekonsulent

Smart City
laser mylar polyester stencil , EFM8SB2 udvikling elektronik

IIoT (Industrial Internet of Things) og Industry 4.0

WED5502 433.92MHZ module eddystone beacon,
hardwareudvikling, kina, technologi, bluetooth mesh bluecost d3/rss easy ipcu Simplicity Studio tagging produktmodning PTA EMS-support bluetoothmesh beacon BLE- BTLE Tracking Beacon elektronikk tag kinaproduktion produktion nanolink, green SWR Antenna Matching Antenne 868Mhz tilpasning Innovative elektronikløsninger connected home chimney, wi-fi, smart home , elektronikmesse 2015 , arduino elektronikudvikling arduino prototype udvikling elektronikmontage udviklingshus , EMC Test Kina , EMC Test china , iottest
management, produktion, knx, iot cookbook bluechimney wifi entwicklung SIGFOX, UART, hardware hjælp til udvikling af en prototype software bluettoth sensorteknologi automatisk overvågningssystem luftfugtighed intensiv overvågning sensorsystem
temperatur, serial, ANT+, USB, catv, twisted, Arduino Atmega328P udvikling
messen iotcookbook, BTLE elektronik udvikling , nRF52840, Bluetooth 5.0, BLE elektronikudvikling, Hardwarekonsulenter‎ elektronik komsulent ethernet, RS232, RS232C, rs485, usb, RFID, uhf, vhf, wireless, trådløs, funk, drahtlos, system, piconet, NFC, development, smart kinaelektronik electronic LED module Development Connected Home System & IoT Development Kick
maskinstyring, maskin styring elektronik, solid state, freelanceudvikling, kina, SAM C ARM Cortex M0 Elektronik Valg 2016 - RN41, RN42 , technology, VALG2016, produktion I2C ,VMEBUS, SPI, CORTEX, ARM, Realtime, zigbee, 868mhz, 433mhz, clock, databus, k-tråd, WIFI, Wifi direkt , direct, odense messe 866mhz, kina komponenter kinaudvikling temperatur måling Two Way Radio partner Accessories Electronics R&D ., radiokontrol , radiostyring , radiofjernbetjening , automated radiofjernkontrol , fjernbetjeningkonrol
Development - Customized smartcity smartled development 2way 2 way

Smart City København

radio ssystem bluegateway skorsten nrf51422 module 2.4 Ghz bluetooth eleksonik billig pcb prototype nrf51822 pcb elektronischen piconet high temperature testpower elektronik wastecontrol elektronik elektronikudvikling danmark elektronik freiberuflich automotive 2018 wi-fi.. gul strøm blue strøm email udvikling inden smartiot for it og nordic kostreduksering semiconductor 433 & 868 Mhz bluechimney blue chimney elektronik telematics elektronik produktion draftoptimizer odense nRF52840, gsm wifi module elektronikmontage raspberry udviklingshus crowdfunding offered- Arduino udvikling , BTLE, BLE, CANBUS, lyre, WLAN, sparkfun NFC, READER, udvikling, altium protel eagle kostreduksering kost reduksering STM32F100 STM32F105 wedecon blå strøm Kickstarter LoRaWAN - elektronikudvikling kickstart prototype elektronik udvikling Chip, 1-10V Dimmer cook book Smart Interfaces sensor, temperatur måling , Rn4020, frankfurt , pt2262, pt2264, pt2265, pt2272, pt2274, pt2275, STM32 Conformal coating embedded , K-tråd . K-wire, temperature. #FV15 #kickstarter. adafruit elektronikudvikling i Danmark thermometer, transmitter, technologies, data loggers, wena223, freiberuflerelektronik, pt2260 kickstarter , hygrometer, GSM, kostoptimering, kost optimering, cost impovement thermoprinter, Conformal coating, digital, sensor, GRPS, phono, cnc, SIGFOX, NRF51822, NRF51422, nrF52832 ,CSR1010, CSR1012 mbus, pt2274, two, way, twoway, radio, bomerang accessories, wireless, analog, digital, arm, cortex, udvikling, mikroprocessor, odense, hjemmenetværk, WELY995, ALARM, alamsystem , video , rumalarm, remote control ISM 866Mhz 866 Mhz 433Mhz , 2400Mhz , messe


sitemap
elektronik udviklin
g
prototype udvikling